Product Description
Spend the weekend with a bucket of popcorn, enjoying the much-awaited TV show on Netflix in 4K clarity on this Wellteck 4K TV. Taking your entertainment experience to the next level is its HDR content and Thin Bezel Design. It features 20 W speakers to give you an incredible home theatre feel. Also, with the Miracast feature, you can connect your smartphone and share its content on the big screen of this television.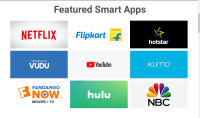 Featured Apps
This 4K TV is updated with preloaded apps to give you access to applications that you have never seen before. So, go on and explore the apps for food, sports, movies, and much more to get an entertainment experience like never before.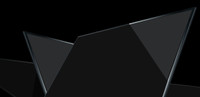 Elegant Design
This Wellteck 4K television has an elegant and sleek design that will blend in perfectly with your home decor, thus making it a great addition to your living room.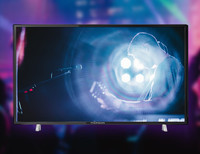 Sound
Giving you a theatre-like experience are the amazing 20 W speakers of this television. Enjoy dynamic, rich and crystal-clear sound while watching your favorite movies or when you are listening to your favorite artist performing live.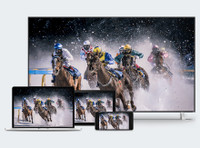 Miracast
Wish you could play your favorite mobile games on the big screen of your television? The fast and improved Miracast makes this possible by allowing you to connect your mobile phones and tablets to this TV. This way, you can enjoy your favorite music, movies or games.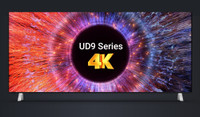 4K Clarity
Enhancing your visual experience and taking it to the next level is the 4K clarity of this Wellteck TV. The bright and sharp images, and rich detailing will give you the best viewing experience when you are watching your favorite movies or music videos in high definition.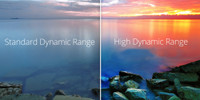 HDR
Experience the stunning detailing of HDR content on this Wellteck 4K television. Its accurate reproduction of light and dark shades will enhance your movie-watching experience.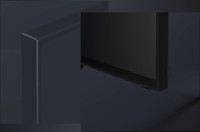 Thin Bezel Design
Giving you an absolute immersive experience is its four-sided thin bezel design that pushes the boundaries of display, so you can enjoy all your visual content on a wider screen.
10,000,000 Hours of Content
Enjoy non-stop hours of entertainment by watching tons of movies or music videos directly on this television using the Internet. No matter what genre you are interested in, you will surely be entertained with the multitude of choices that Netflix, Hotstar and other apps provide.
Download and Update Apps
The App Store is specially optimized for its Wellteck TV users. It comprises of numerous apps that you can conveniently download and update regularly.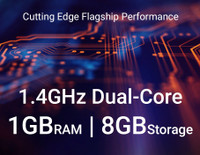 Smooth Performance
This Wellteck TV is equipped with a dual-core CPU and GPU with 1 GB of RAM and 8 GB of storage. This ensures easy multitasking and reduced non-responsive situations where the TV is always running smoothly and without any glitches.